Sometimes all it takes is a good driver!
Jan 14, 2020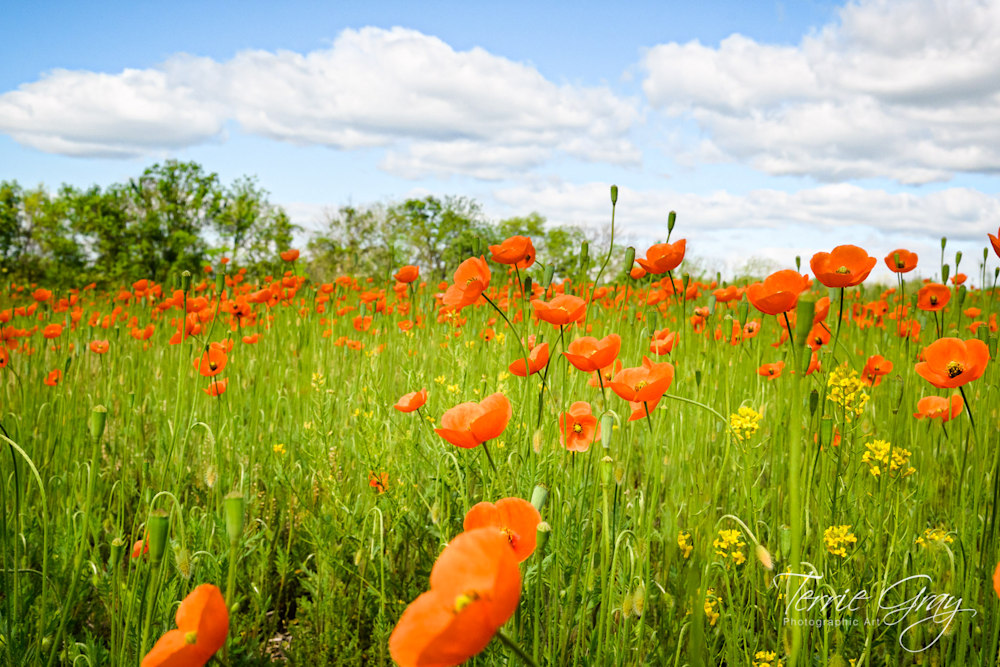 Believe it or not, I took this photograph on the way to my sister's chemotherapy appointment. My sister had recently been diagnosed with breast cancer for the third time. The whole family was devastated. Unfortunately, my sister lives in rural Virginia, while the rest of the family lives in California.
I took a week off work and flew out to be with her for the start of chemotherapy. In a way I was trying to help her, but I was also helping myself and the rest of the family by confirming that she was actually doing ok.
As I said, my sister lives in rural area. Her chemo center was more than an hour away. As we traveled there for her first treatment -- WITH HER AS THE DRIVER! -- I spotted these poppies at the side of the highway. We both exclaimed how beautiful they were. Then, because she knows me so well, my sister asked, "Do you want to stop and get a photo? We have time."
That's how this photo came to be -- because I had the best driver ever.
A couple of years later, she's still with us, still getting cancer treatment, and still driving me to photographic opportunities when I visit. I will be flying out to see her next month and look forward to more adventures!