Photographing Spring Flowers
Apr 15, 2020
While it's great to have both cut and living flowers around our home, I like having framed photographs of flowers as wall decor too. Currently, I have a grouping of three images in my guest room gallery.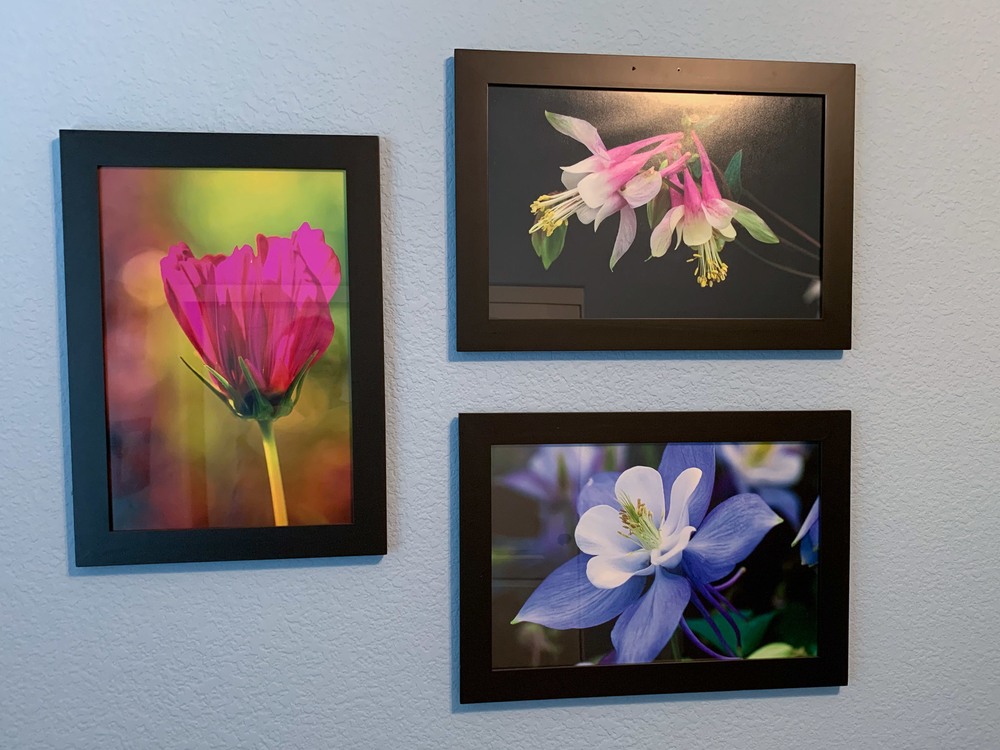 Flowers are a great photo subject. In the Spring and Summer I can get lovely flower photos as I walk through the neighborhood. Fortunately, my neighbors are used to seeing me with my camera in hand, and are happy to have their blooms memorialized. In dormant seasons, I wander the aisles of our local garden center. Staff there welcome photographers and indulge us as we spend hours on site with our tripods and lights and backdrops.
Sometimes a floral event will be so stupendous that I have to travel some distance to capture the scenes. This was true last year when the Los Angeles area experienced a "superbloom" of wildflowers on the usually dry hills. I was lucky enough to drive down to see it and got a few photos before the crowds got impossibly large and access was closed.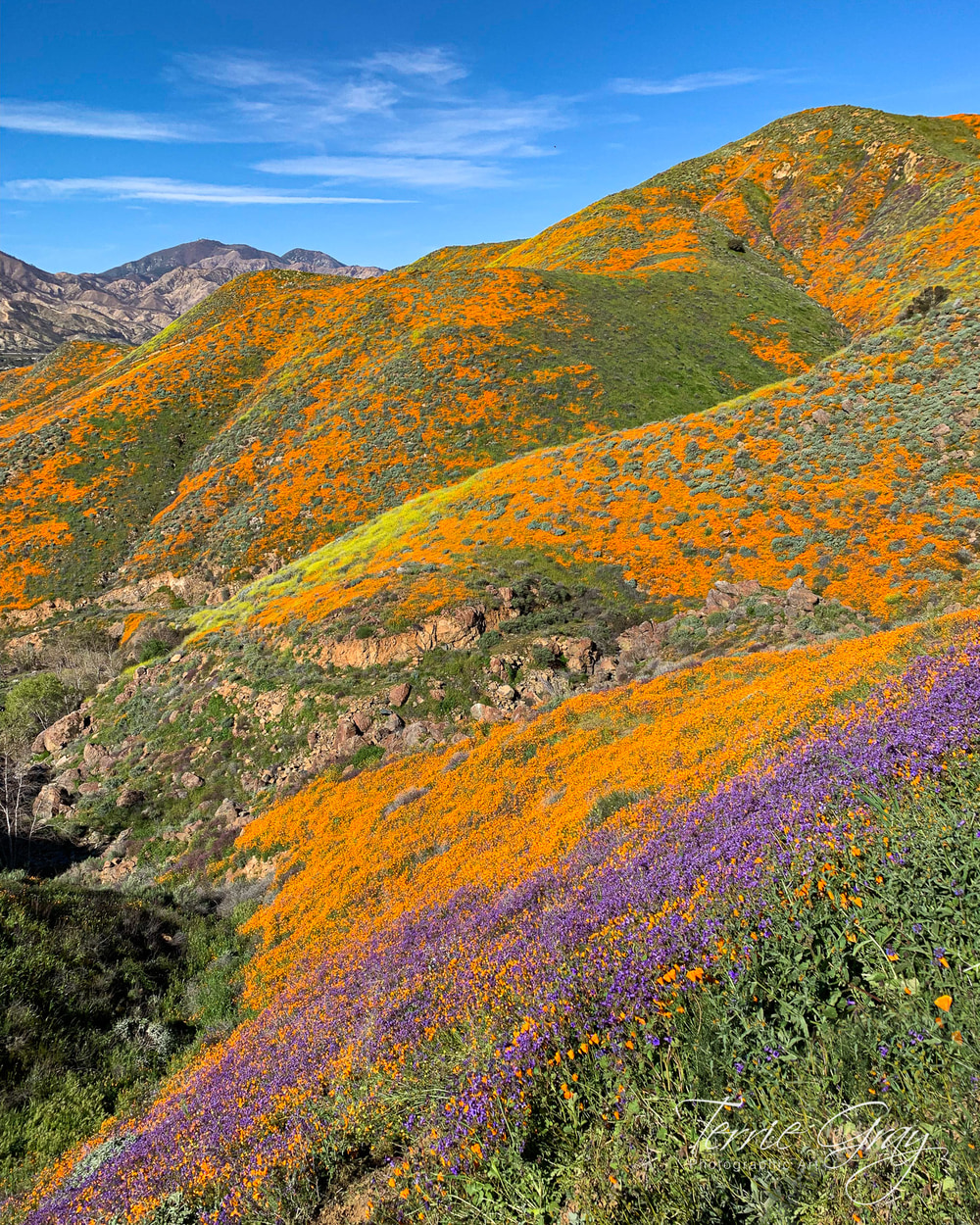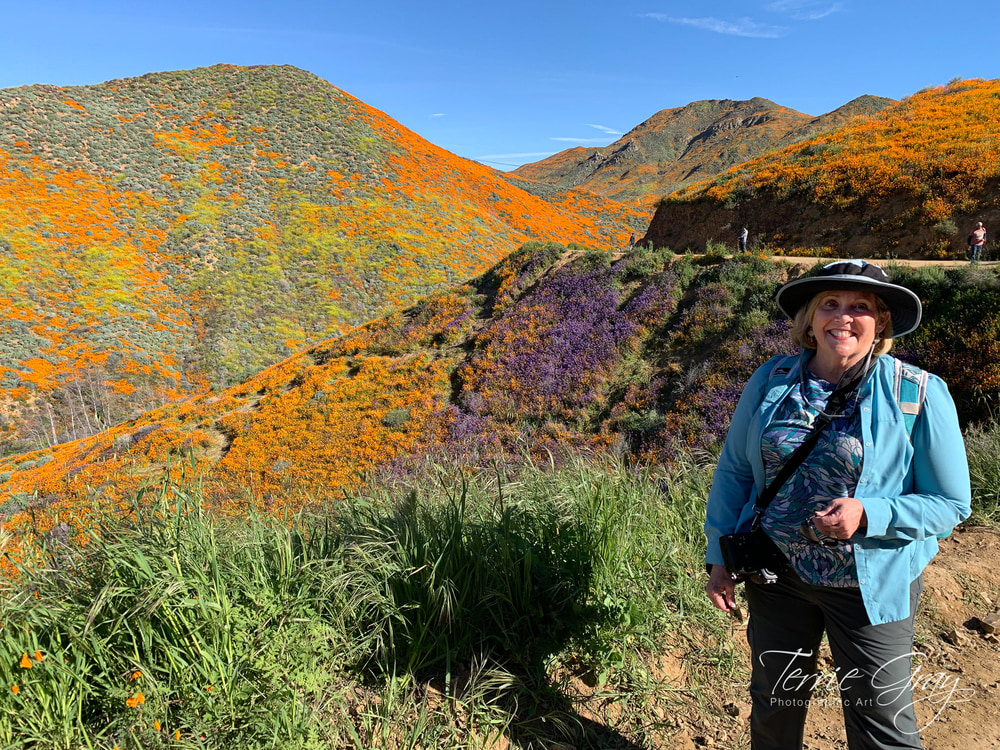 Every August wildflowers bloom profusely near Carson Pass in the Sierras. You have to hike in a few miles to see them, but when you reach an open area by Frog Lake, it seems like you've stepped into heaven! The wildflowers grow waist high and in glorious colors: Columbine and paintbrush for red, spikes of elephant head for purple, Larkspur and lupines for blue, goldfields and poppies for yellow, corn lilies and Queen Anne's Lace for white. This image doesn't show all the types of wildflowers that grow there, but does give a good idea of the beauty of the area.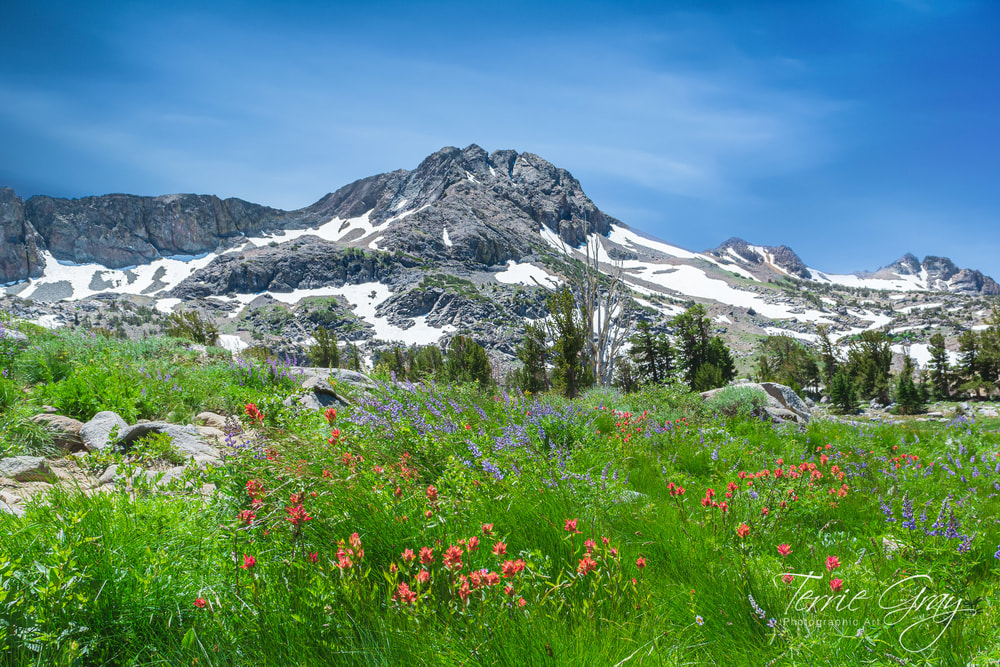 Prints of flower images are effective room accents either as a single large image or as a grouping of several small ones.
I have hundreds of images of all colors of flowers in my archives. If you have an idea for a flower print you'd like to have but don't see that in my gallery, contact me and I'll search my archives for you. My mom did this a few years ago. She asked, "Do you have butterflies and flowers in yellow and orange?" Of course I did! She ordered several small prints (8" x 12"), framed them in white, and now has a nice bright addition to her guest room decor! Here's the photo she sent me so you can see how she arranged the prints.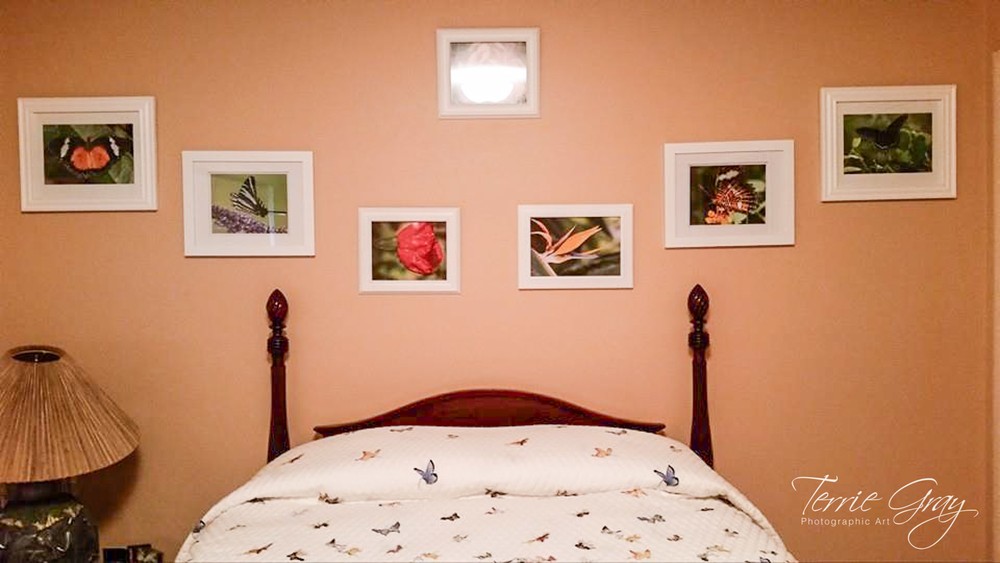 I also use prints of flower images to create cards. These aren't available for sale yet, but I'm working on that!!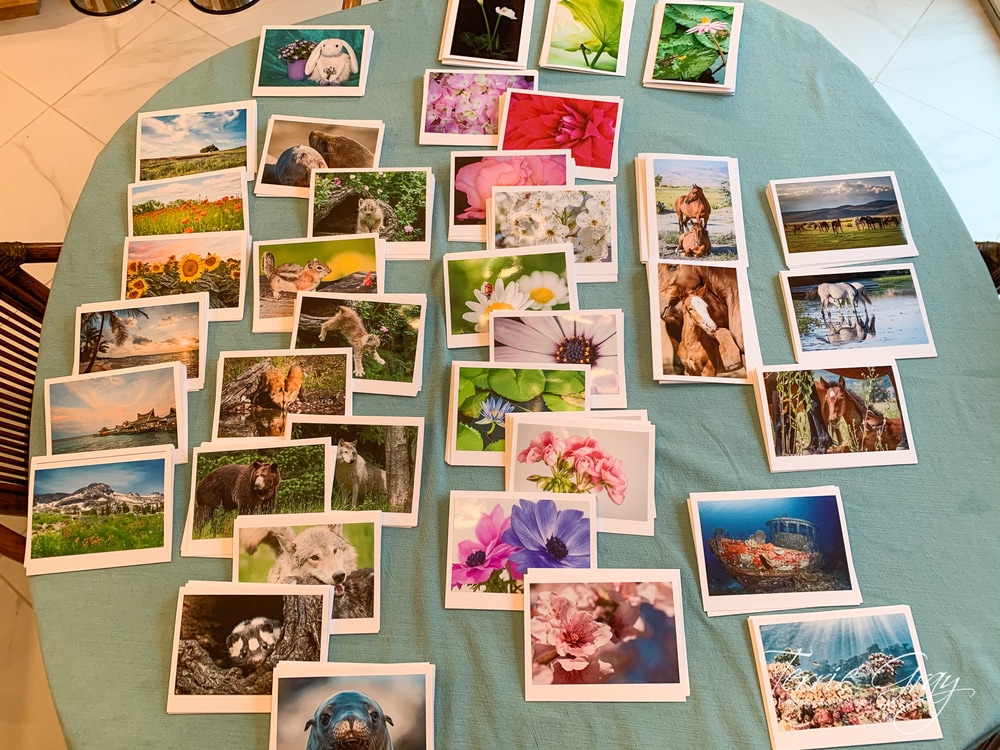 Happy Spring!
Terrie