Happy New Year 2020!
Jan 01, 2020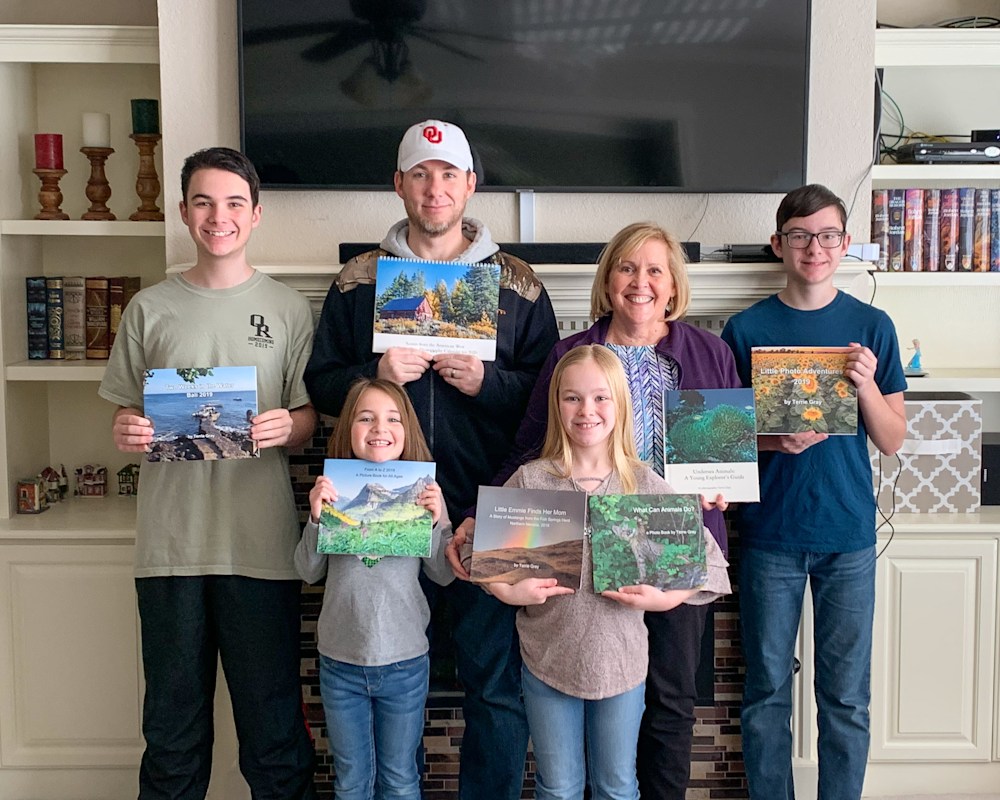 You might be surprised to see a family photo on this blog, but let me explain. I got to spend New Year's with one of my sons and his family and thought I'd start this year's blog posts off with a group shot illustrating what I do with all the photos I take -- besides framing them on my walls and sharing them with you!
Each year I create four little books and at least one calendar, although this year I went overboard and created five books and four calendars! Each book or calendar is full of photos from that year's adventures. All through the year as I'm out and about taking photos, I'm thinking, "How will this work in a story," or "Great! That will be the letter 'X' for next year's A-Z book."
I try to get a variety of scenic shots for the calendars and imagine what they'll look like on someone's wall for a month at a time. And, since I provide calendars for local businesses like doctors, dentists, and pharmacies, I want to make sure the images are appealing to a broad public.
Creating the books is a good challenge. As long as I have toddler grandchildren, putting together an A-Z book is worthwhile. But as the children get older, I have to think of topics that are not just informative, but also interesting. I asked the teenagers what they thought of this year's books. They like reading about my travels and seeing the underwater photos especially, but would like to see more "Reptiles and amphibians!"
Well, we'll see about that. What topics and photos would you most like to see in the coming year? I'd love to get suggestions from you. In the meantime, I'm going to work toward finding a publisher to make the books more affordable so that people outside of my family can enjoy them!
Here's wishing us all a wonderful new year!